PVC wall panels are the latest addition to home interior decoration. It is an excellent alternative to wall finishes such as wallpapers, paint, and tile cladding. PVC wall panels are light in weight and do not add much load to the house's structure. These days, it is one of the most popular wall decorations and is in high demand. PVC wall panels have various designs, colors, and sizes that buyers can choose from. Although PVC panels have many advantages, it also comes with many disadvantages.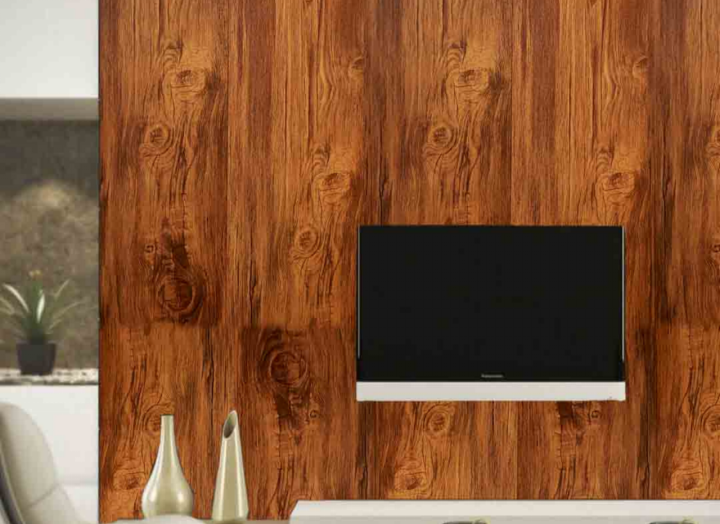 So, we have prepared a short guide about PVC wall panels. So, it is better to understand its pros and cons before buying them for your home.
What is a PVC Wall Panel?
PVC wall panels are the most popular in the world today. Because modern wall decor items are easy and affordable to install, they are versatile and can be used as an alternative to mineral fiber materials such as gypsum or POP. They can replace wall tiles in the bathroom and be used as wall decoration instead of materials like MDF or wallpaper.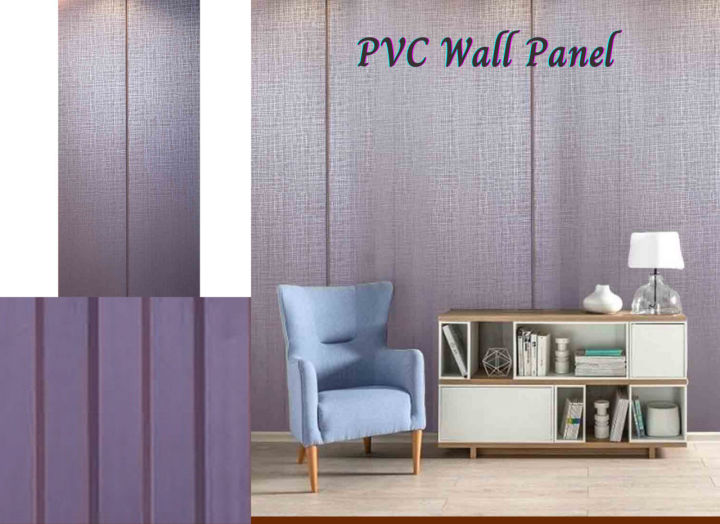 PVC Wall Panel Made Of
PVC stands for Polyvinyl Chloride (CH₂-CHC). They are made from polyvinyl chloride and used to make many plastics products worldwide. It is a corrosion-resistant material and is very flexible. The popularity of PVC stems from the fact that it is easily molded and inexpensive. It can withstand water and has reasonable temperature tolerance, although it is not the best material for high temperatures.
PVC wall panels are an alternative to wallpaper, paint, and other cladding options such as wood, brick, or stone.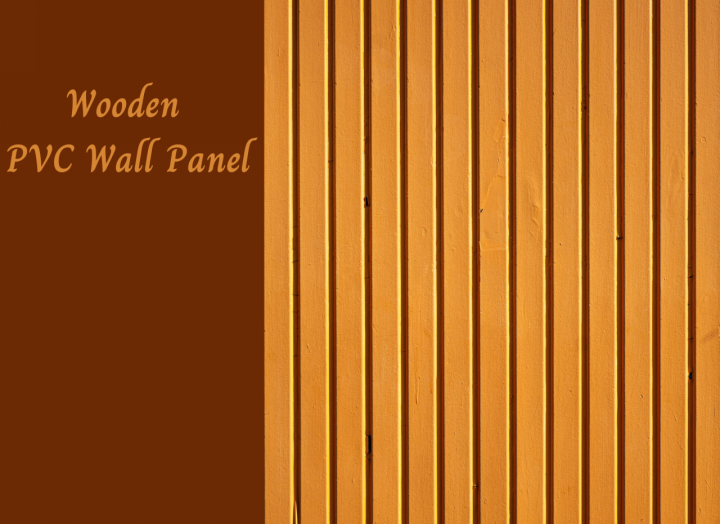 However, their popularity is increasing with each passing day. The best thing about PVC wall panels is that they can be upcycled. You can choose from various colors, designs, and shapes, so homeowners have a wide range of options. Another impressive thing about this is that they do not require additional finishing like paint polish.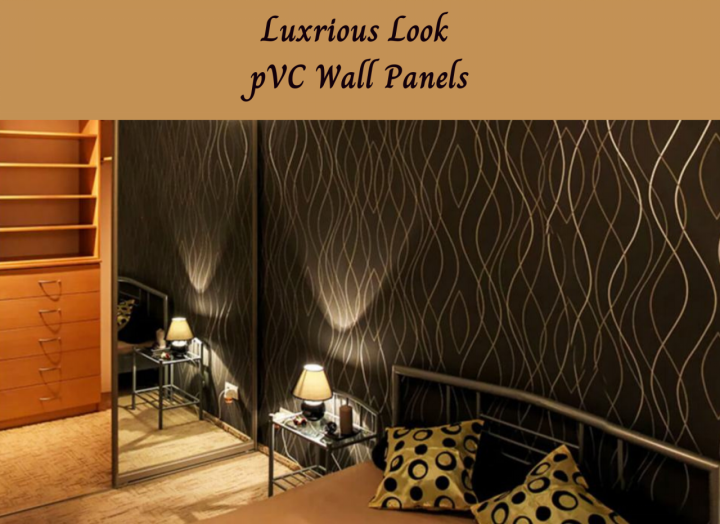 So, if you're looking for an alternative to these traditional materials, find out if PVC wall and ceiling panels are the way to go.
Types of PVC Wall Panels
Different patterns and types of PVC panels are enlisted below with features and other qualities.
PVC Foam Board
This is one of the most commonly used PVC wall panel designs for bedrooms. It is made using PVC foaming and pressed with add-ons. It comes with 1mm to 20mm thickness, and the 4 mm thickness PVC foam board is most commonly used for different purposes.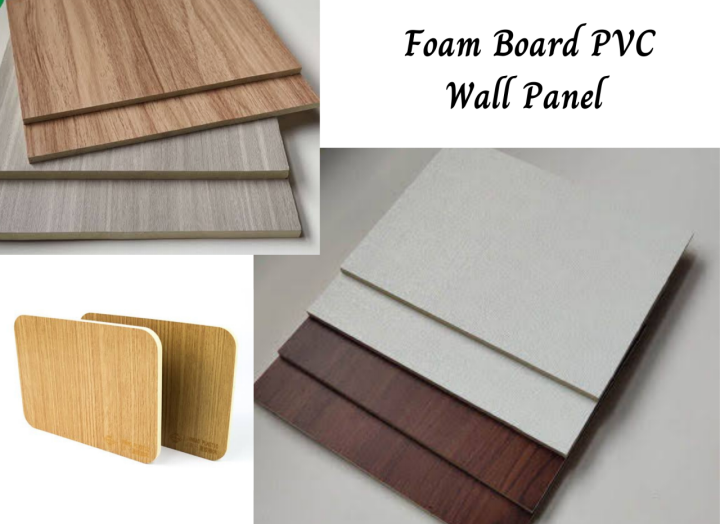 Moreover, the standard size of PVC foam boards is from 1.22m to 2.05m in width and 2.44m and 3.05m in length.
PVC foam board is available in different colors, such as white, off-white, black, blue, etc. Boards with a thickness of more than 6 mm are suitable for use as external wall cladding. They provide an extra layer of protection to the walls. In addition, they are also useful in that they provide insulation to the structure, providing internal heat and soundproofing.
PVC Sheets
PVC sheets are placed between the longitudinal network of PVC inside them. The PVC grid network provides strength to the sheets and makes them lightweight and strong. Hence they are also called lightweight panels. Another exciting feature of PVC sheets is that they have an interlocking system at the edges, which means they are waterproof. Some sheets come with grooves.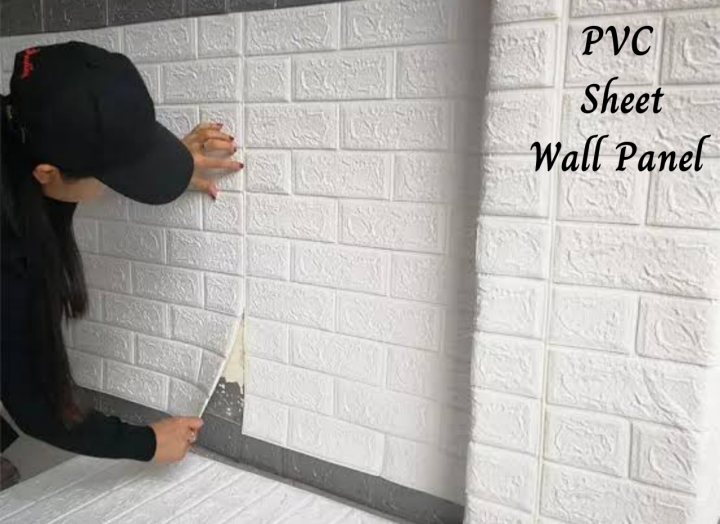 At a glance, it is difficult to point out the joint of such panels as they blend well with the grooves. PVC sheets are available in the following patterns.
Wooden Pattern
Solid Pattern
Golden Stripes
Marble Pattern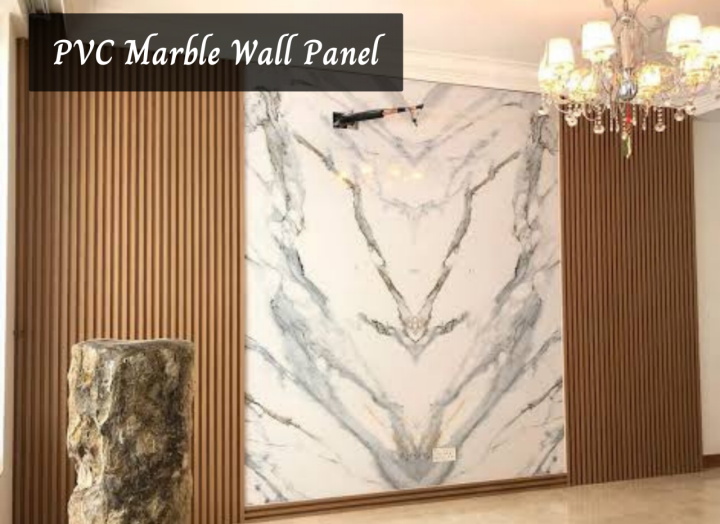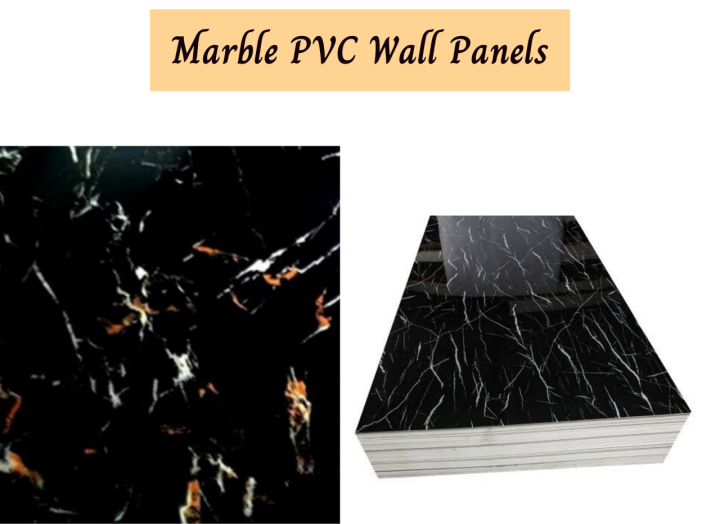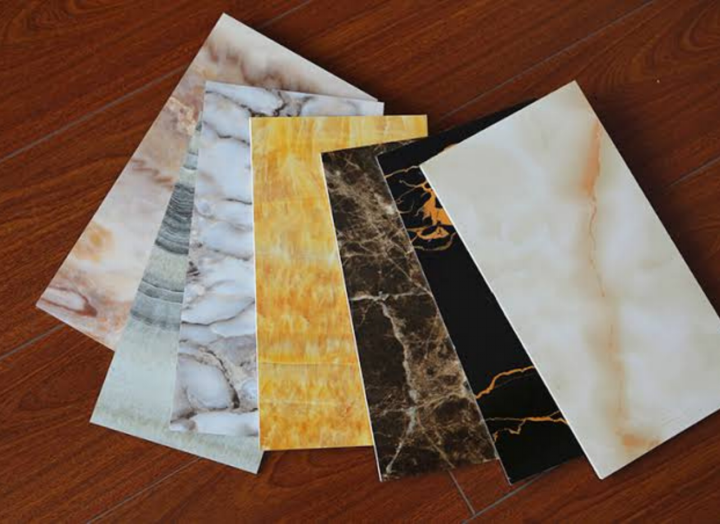 3D PVC Wall Panels Design
These panels are one of the most stylish. They are called 3D panels because they provide an embossed effect in PVC and create a 3D effect on the wall by giving it a slight depth. Insulate the structure. They are in high demand, and these PVC 3D wall panels are also trendy in the market.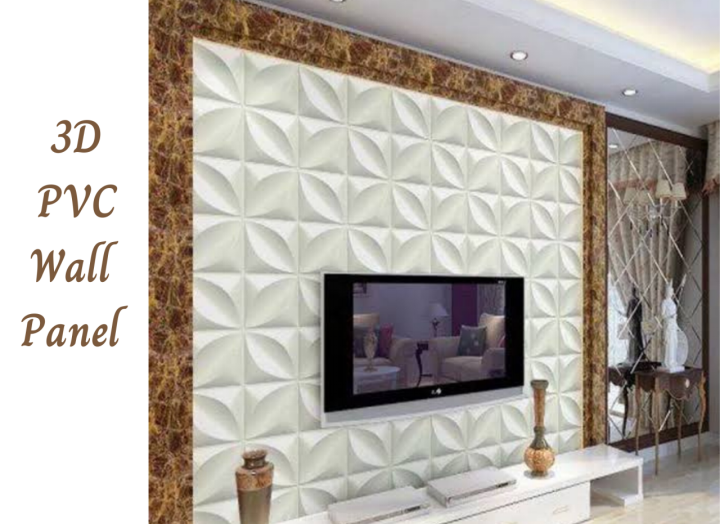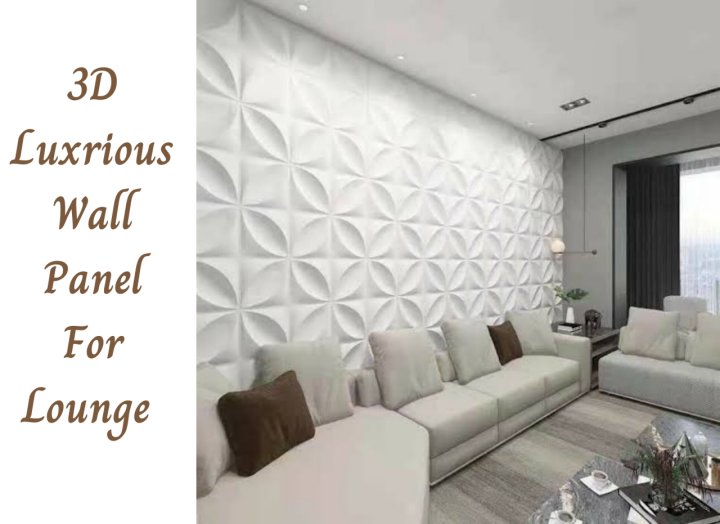 Now that we have discussed the different types of PVC wall panels let's talk about their pros and cons.
Pros and Cons
It is essential to know their advantages and disadvantages before buying them.
Pros of PVC Wall Panels
Here are some of the advantages of PVC wall panels.
One-Time Investment
The high-quality PVC wall panels are highly reliable, are a one-time investment, last much longer, and are cost-effective in the long run.
Versatility
PVC panels are available in stunning designs, colors, finishes, effects, and styles. As such, it allows for incredible flexibility to explore different design ideas and even adapt to the existing decor of the rest of the space.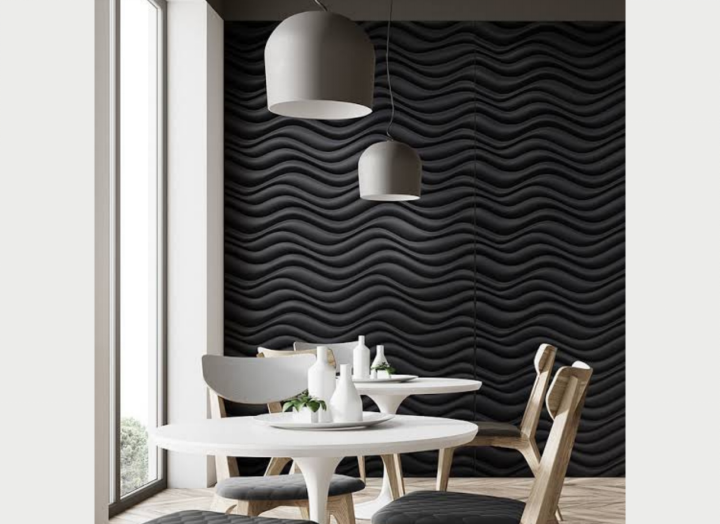 Installation
Installation of PVC panels is very simple and easy, requiring less time and effort. The panels are dry, so there is less confusion associated with installation. For this reason, the room is ready for use as soon as the installation is complete.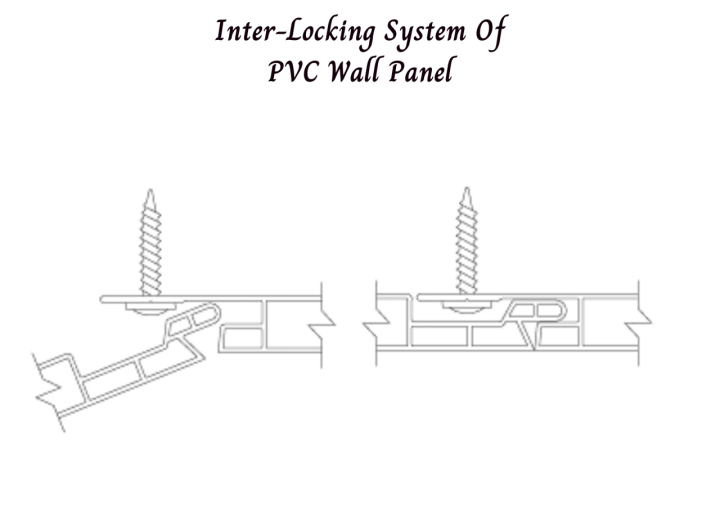 As they are lightweight, they can be manually installed by just one person. Mounting can be done mechanically with screws without needing pads(backers) or adhesives. Each panel has a perforated flange that determines the exact distance between screws. It features an interlocking technology that allows the installer to screw one side in and use the other hand to quickly and seamlessly lock it to the next panel. Unlike other materials, cladding is applied only to the edges of walls.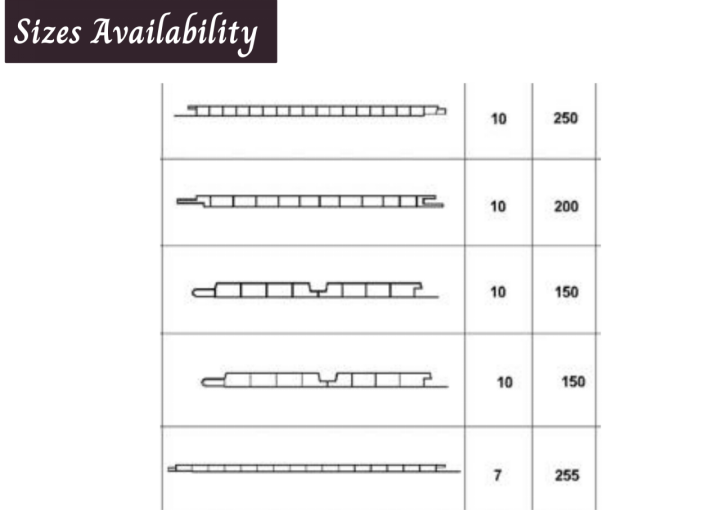 Also, this helps to replace them with ease in case of damage. It provides good insulation to the interior of the structure. Insulated PVC wall panels help reduce the use of energy.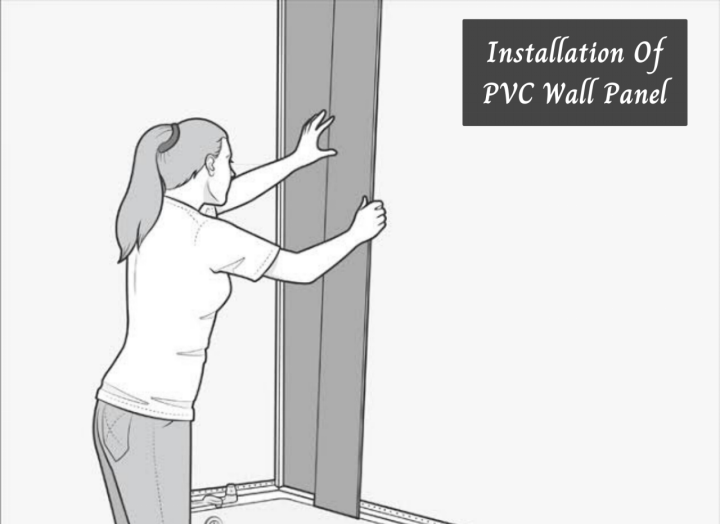 Durable & Lightweight
PVC sheets/ panels are extremely durable and will last for years without warping or bending. Less wear and tear are associated with these panels, so less maintenance is required. However, these panels are susceptible to cracking under pressure.
PVC panels are light, but light does not mean weak. They have good mechanical strength and toughness. They are wear-resistant and offer great strength in various architectural and construction applications. These panels are water and fire-resistant and will not rust, peel or mildew. As a result, they are extremely durable and will continue to reinforce the structure of buildings for a very long time.
Resistivity
PVC panels are mildew-resistant, termite-proof, dustproof, and waterproof. They also inhibit the growth of bacteria. PVC panels are highly resistant to water. This is why many people use these waterproof vinyl panels in their bathrooms, restaurant kitchens, or homes. These panels repel water and ensure that roofs and walls are not damaged.
Recyclable
PVC is completely recyclable as a material. This means that by choosing to use PVC panels, you are reducing your carbon footprint and saving the environment around you. If you need to replace the paneling for any reason, these panels can be recycled, and a new product can be made from them.
Low Maintenance
These panels require virtually zero maintenance. If there is any stain or dust, you can easily remove it without any problem. And because they're water-resistant, a power hose can easily wash down the walls—no need to spend your valuable time or money on maintaining these panels.
Cons of PVC Wall Panels
Following are some of the disadvantages of PVC wall panels.
Appearance
One drawback of PVC wall panels is that they look like plastic. Since PVC panels are made of plastic, they are less resistant to high temperatures. This makes them heat sensitive and can be damaged when exposed to heat/fire. As heat-dissipating light bulbs, LED lights cannot be used on PVC panel walls and ceilings.
Another drawback of this PVC wall panel is that it is not strong enough and is easily broken by sharp objects like knives and cutters.
Application of PVC Wall Panels
Their primary purpose is to decorate and enhance the interiors. Sometimes, people use these panels to enhance the beauty of their false ceilings. They are not only used in residential properties but also commercial properties like buildings, offices, and shops. Apart from this, people also use these panels to decorate their exteriors, lawns, garages, and basements.
5 Reasons to Say Yes to PVC Wall & Ceiling Panels
The main reason to buy PVC wall and ceiling panels instead of paint is that they are available in various colors, patterns, and textures. The 3d sheet varieties give a luxurious or modern look to your home. Unlike the paint, it is considered dull or old-fashioned in front of PVC wall panels.
PVC panels are a lightweight, strong, and highly durable factory-manufactured material. That's why this is very easy to install, handle and transport at the site and does not create a dusty environment during installation.
The Highly water-resistant features make it best suited for cladding the ceilings and walls of moisture-laden areas – for instance, bathrooms, basements, and garages – which are prone to dampness.
The last but not least, PVC wall panels require less maintenance. PVC panels are very easy to clean that involve just wiping with a damp cloth.
PVC wall and ceiling panels are affordable, budget-friendly, and recyclable.
How To Fix Wall Panels?
It's normal to have scratch marks on your cladding, so why go through the process of removing and installing new panels when there are some simple fixes to keep your wall panels looking as good as new?
Here's a list of handy tools and essentials to keep your wall panels looking as good as new at home.
Here's what you'll need:
Nails
Hammer
Spackle
Chisel
Nails
Drywall Knife
Pencil/Marker
Panel adhesive
Furring Strips
Follow this step-by-step guide carefully.
Step 1: First, measure the affected area and slightly mark it in a rectangle. Purchase a new piece of wall Panel and match it as closely as possible to the original design and effect.
Step 2 – after buying a new piece of wallpaper, hold it to the rectangle-marked area using your pencil mark it again as the perfect size and to be cut carefully Using a sharp knife.
Step 3: Fitting the Patch and ensure the new patch sits securely in its new place.
Step 4 – In With the New
Now, apply adhesive and attach it to the wall. Then let the adhesive dry based on its specified instructions. Once dry, apply adhesive to the panel patch, attach it to the furring strips, and nail it down using finishing nails.
Step 5: Once the patch is dry, use spackle or putty to fill the nail holes. Speckles can also be applied around the patch to ensure a smooth surface, creating a perfect and clean finish.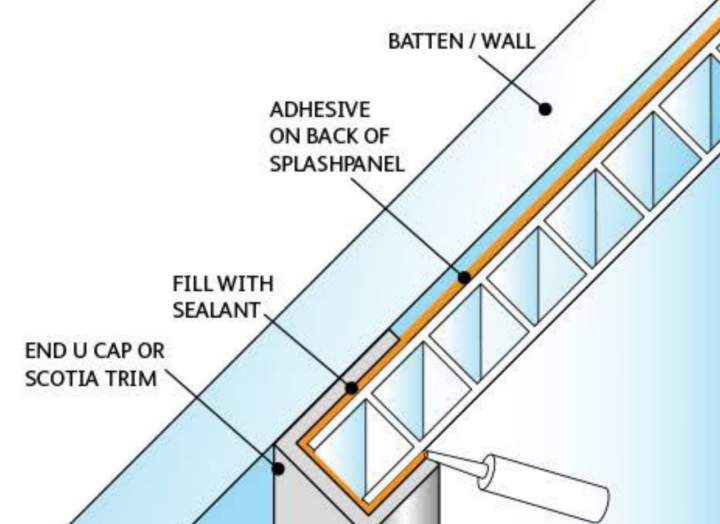 Paint Vs. PVC Wall Panels
Many of us confuse two common options: paint and PVC wall panels. The traditional option has long been used to cover walls, while the relatively new concept is increasingly used to finish walls. Which one is the best to spice up your walls? To help you choose, we share in advance a comparison table So keep scrolling down the bottom of the content and select your ideal range wisely.
PVC Wall Panel Vs. Paint
| | | |
| --- | --- | --- |
| Parameters | PVC Wall Panels | Paint |
| Cost Factors | Take the initial installation cost, and it is a one–time investment. | It takes initial application cost + cost for redoing and touch-ups. |
| Varieties | Variety A more comprehensive range of choices | Plenty of choices, but getting intricate designs and patterns is tricky, time-consuming, and pricey. |
| Installation | Easy and fast | Time-consuming and messy |
| Durability | High | Low |
| Maintenance | Easy | Tough depends on quality and aftercare. |
| Resistant against | High resistance against water, termite, dust, etc. | Comparatively Low |
| Removal | Easy | Tough |
| Reusability | Yes, it can be used. | No, it cannot be. |
What is the Difference Between UPVC vs. PVC Wall Panels?
UPVC stands for (Unplasticised Polyvinyl Chloride). This is a more rigid, less volatile product. Therefore, it is a better material for the manufacture of wall panels. UPVC wall panels are more challenging than traditional PVC alternatives. The use of UPVC also improves the general safety of the building as it is fire-resistant. Although UPVC cannot compete with bricks, stone, or tiles in terms of hard-wearing durability, it negates most of the disadvantages associated with normal PVC wall panels. Of wall using UPVC.
Using UPVC will make the wall panel more durable than standard PVC but will never compare to tile, brick, or stone. While natural materials can easily last hundreds of years, but PVC panels can only last for decades. It will, at some point, need to change. A wall panel made from UPVC will probably last a lifetime, but it can stain from daily wear. Light scratches will affect the appearance over time.
Conclusion:
In summary, PVC panels are easy to install, durable, low maintenance, water resistant, lightweight, and reusable. If you are considering wall paneling, these panels make an ideal option.
We hope you have viewed this wall decor product that every homeowner should consider.