Every home needs an annual renovation, and homeowners look for the best and most affordable products for a luxurious makeover. Here we introduce PVC flooring that looks amazing no matter your budget, is easy and fast to install and is durable.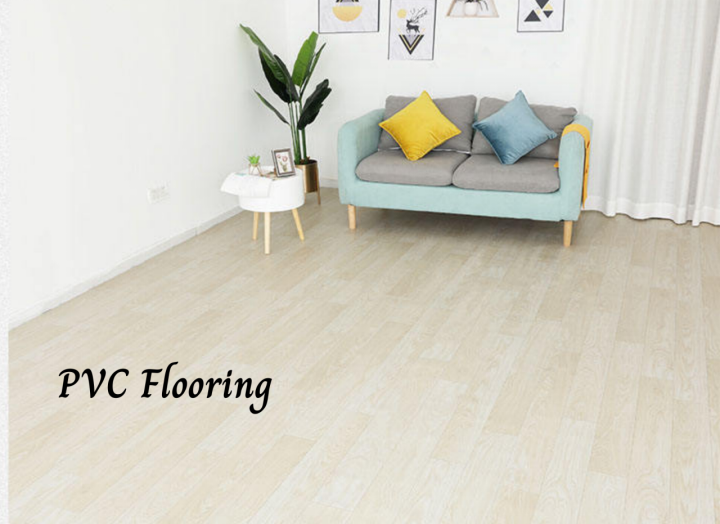 PVC Flooring Introduction
PVC is the new eco-friendly flooring with zero formaldehyde emission, good mildew resistance, moisture-proof, fireproof, insect-proof, easy installation, etc. It enjoys great popularity in developed countries in Europe, America, and Asia Pacific markets.
From realistic, natural-looking ceramic and marble patterns to wood and stone textures, our decorative PVC flooring is the perfect choice for any room, including kitchens, bathrooms, and basements. Our extra durable and robust technical flooring in a wide range of embossed patterns, solid colors, and print designs is highly recommended for commercial use in hospitals, airports, schools, corridors, shopping centers, railway stations, theaters, banks, and buses/trains applications.
Choosing the right type of flooring that complements the ambiance of your space is always a head-scratcher. PVC (Polyvinyl Chloride) flooring is a household name when you are mulling over the different flooring varieties.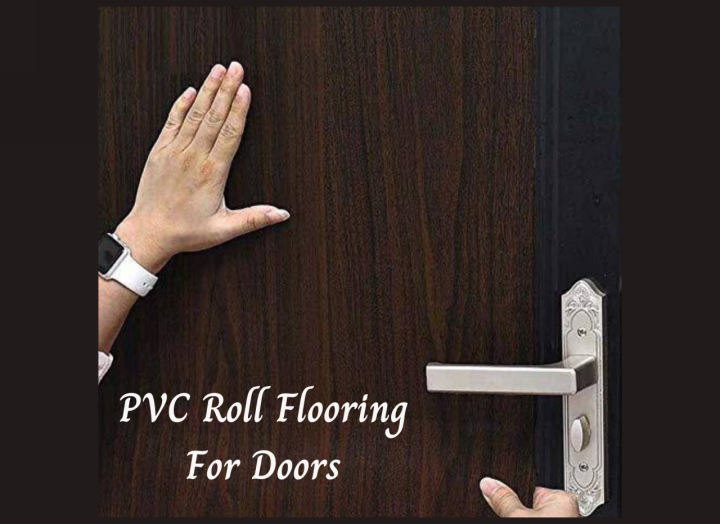 With its excellent stability and durability,
PVC flooring not only solved the problem of wooden floors deteriorating after being affected by wet but also solved the emission of formaldehyde with other decoration materials. It has a good variety of color and pattern choices and can be applied to home decoration, hotels, hospitals, shopping malls, and other public places such as doors, floors, cabinets, and wall panels.
Types of PVC Flooring
PVC flooring has a lot of different variations, some of which are discussed below in greater detail.
Sheet Vinyl Flooring
Vinyl Plank Flooring (LVP)
PVC Vinyl Composition Tile
Luxury PVC Vinyl Tiles
PVC Tiles
Construction & Features
UV Coating
Protects the product and enables cleaning and care.
Wear Layer
It guarantees high durability and allows versatile application installations.
Decor Film
Offers multiple unique product designs.
Base Layer
Increases elasticity and stability for a soft touch.
Backing
It helps balance and optimal installation with a backing texture, also called underlayment.
Specification
Wear-Resisting
Waterproof
Fireproof
Warranty Lifetime
Moisture-Proof
Mold-Proof
Smoke-Proof
Soundproof
Insulation
Anti-static and Anti-scratch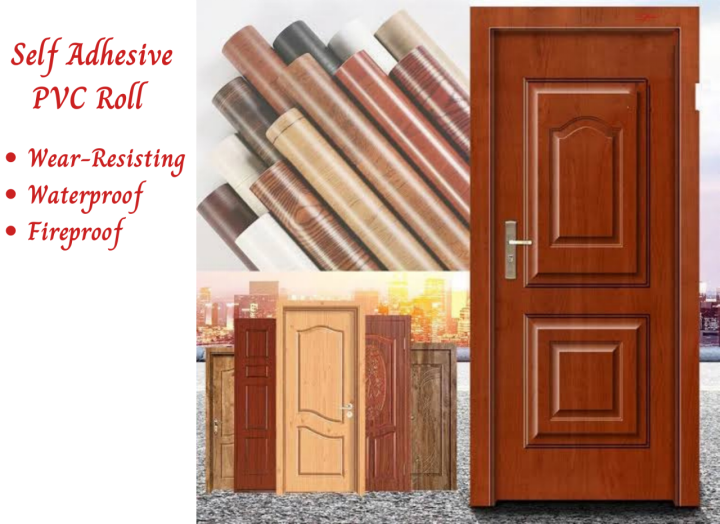 Application
Residential and Commercial
Design Style
Modern
| | |
| --- | --- |
| Material | PVC |
| Usage | Indoors ( Flooring, Door, Wall panels, Indoors Outdoor Mats, Cabinets) |
| Thickness | 3.5mm, 4mm, 5mm, 6mm, 7mm, 8mm |
| Color | Huge Varieties and customized |
| Certificate | SGS / Floorscore |
PVC Door Mats for Indoor and Outdoor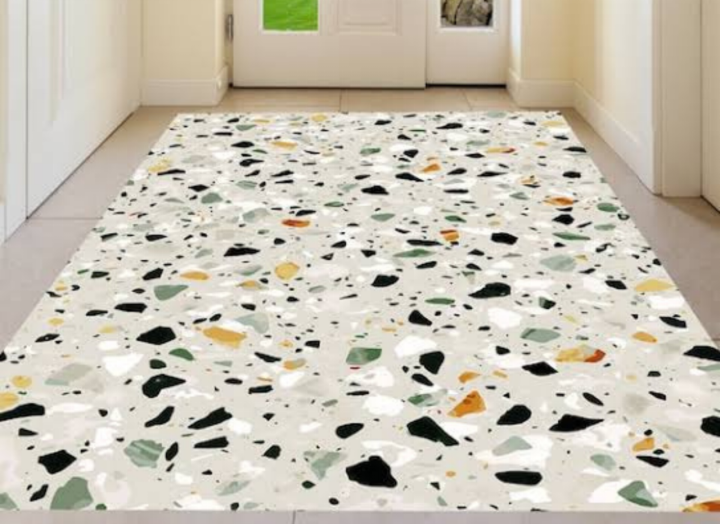 We also offer Waterproof Antiwear and Non Slip indoor and outdoor PVC Floor mats and rugs. These are the best high-quality products and are most suitable for the Bathroom and Hallway Entrance Doormat. These door mats are Available in various colors and customized dimensions.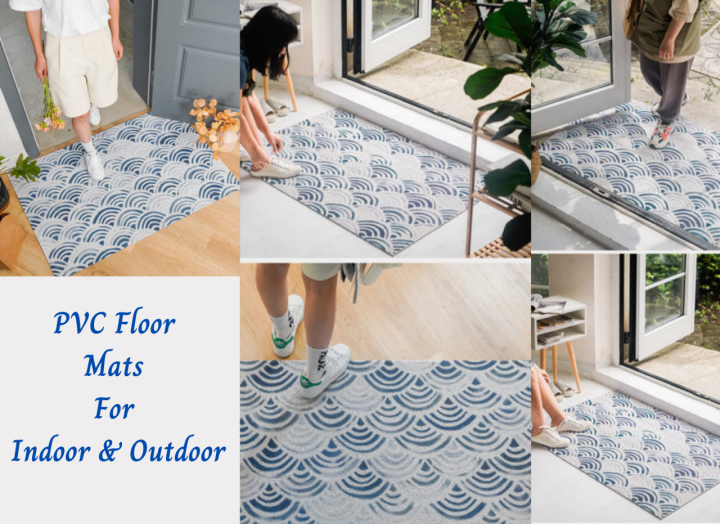 High-Quality PVC Roll-Up Doors
Our high-quality PVC doors are used widely in commercial and industrial fields to optimize traffic flow, improve room conditions and save energy.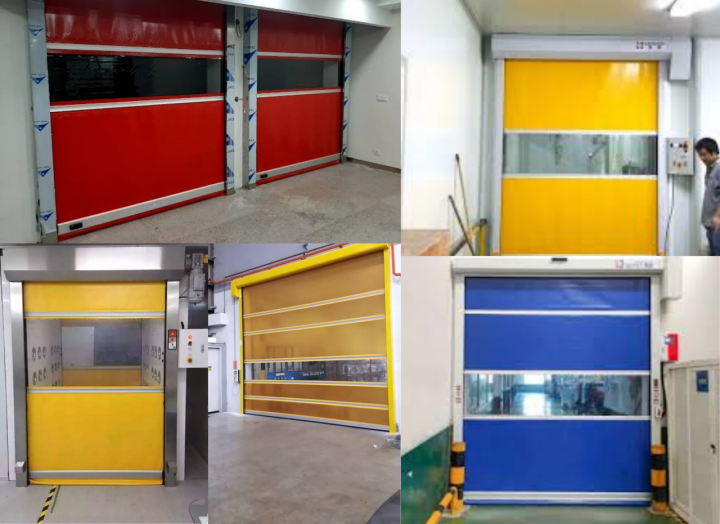 Our range of PVC rolls for doors can be used internally and externally to improve goods flow and minimize energy costs in logistics centers, food processing, distribution facilities, and vehicle storage areas. Our highly flexible solutions also help improve safety and convenience. They can be customized to match your building with a wide range of colors and materials, then complemented with your choice of optional features and accessories.
During these years, we have always tried to improve the product obtaining excellent results both from a technical and an esthetical point of view by inserting new colors and new finishing touches aimed at satisfying the continuous needs that the market demanded.
Today, we can say that our products nicely blend into any kind of interior, fully respecting its furnishings and design.
PVC Roll-Up Doors
High-Speed Roll-up Doors are fast, durable, and engineered for all industrial applications. This simple curtain design of the door aids in the quick opening and closure of Rapid Doors and ensures adequate protection against heat, dust, humidity, and temperature. We've designed our rapid doors to be safe, dependable, and maintenance-free, conferring to all international standards.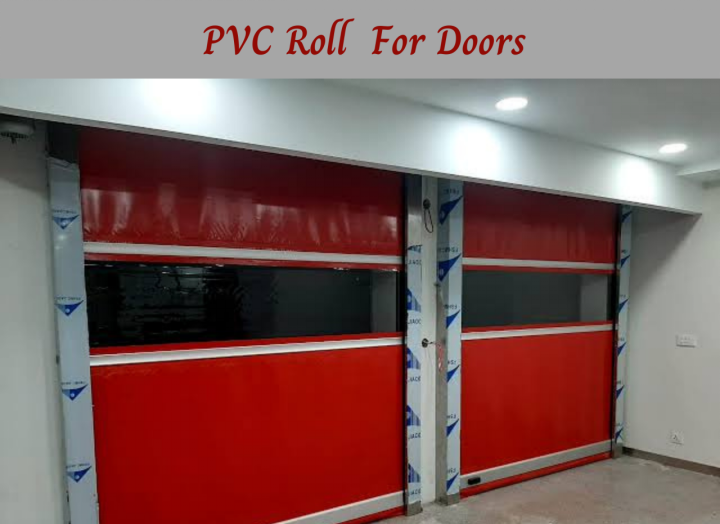 Self-Adhesive PVC Roll
If you need a Self-Adhesive PVC Door, it is right here and for the best price. We offer the best quality products for home interiors. Our variety of flooring types, like PVC and vinyl flooring, is for indoor and outdoor Purposes. You can find everything you need in one place.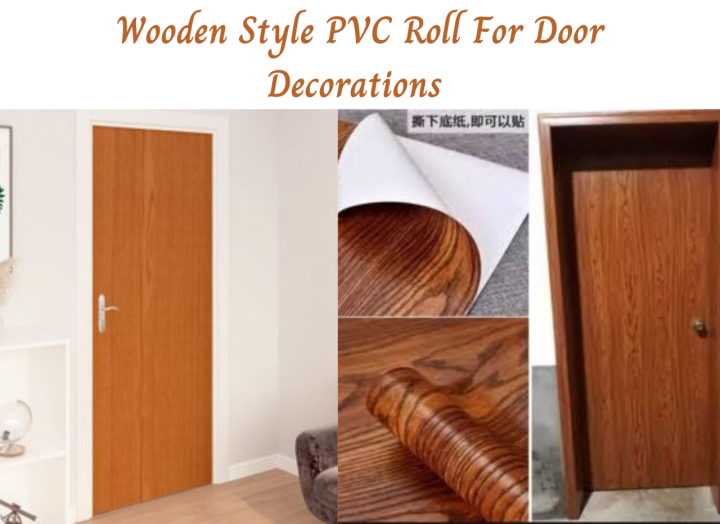 Upgrade your interior decor with this self-adhesive door film with wood-look grains! Our universal door films are perfect for foiling your doors, furniture, and anything with a smooth surface. Its self-adhesive design ensures easy application and removal. The PVC material can withstand moisture, making it easy to clean with a damp cloth, providing extended durability. The distinctive wood-look grains and the opaque design will bring a rustic charm.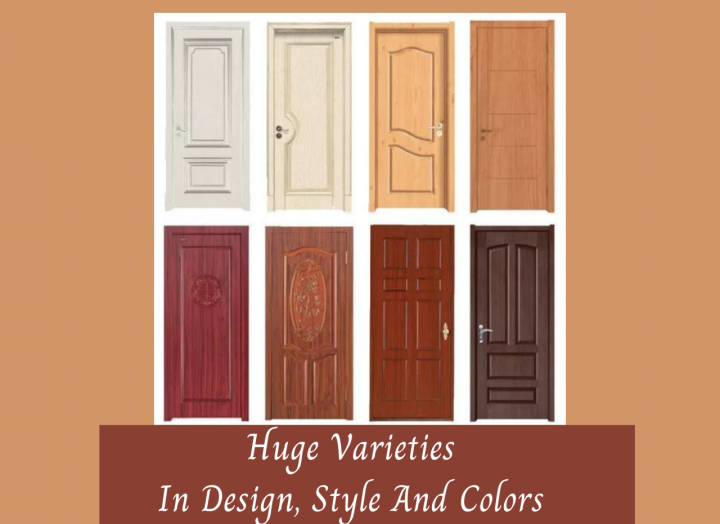 You can cut it into different sizes as you need. Make your furniture brand new again with little cost! Please ensure the surface you apply films on is smooth and free of grease and dust.
Color: Light or Dark oak Material:
PVC Size (each roll): 210 x 90 cm (L x W) Self-adhesive Wood-look grains Opaque
High glossy scratch-resistant PVC sheet for the cabinet door panel. Rock/wood high polished design is for doors, cabinet door panels, and so on.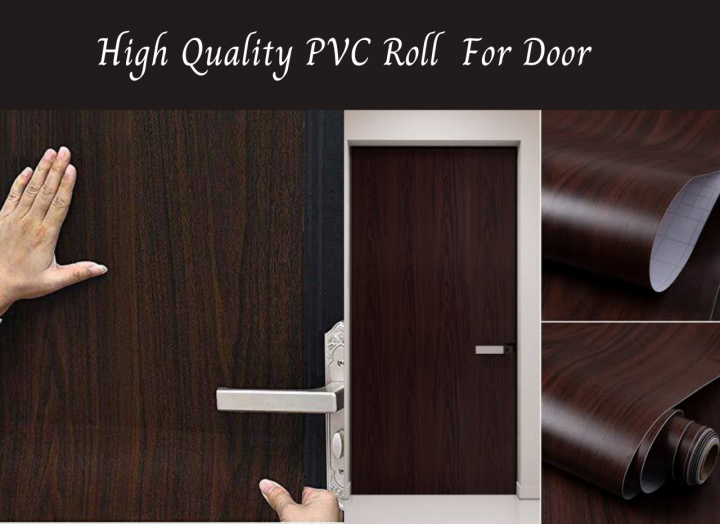 You can find any thickness according to your desire. The PVC adhesive roll Thickness starts from 0.20mm-0.45mm, and sizes are 1260mm for flat lamination and 1400mm for vacuum press.
These PVC rolls are perfect for the Door frame, window frame, plywood, cabinet, and desk.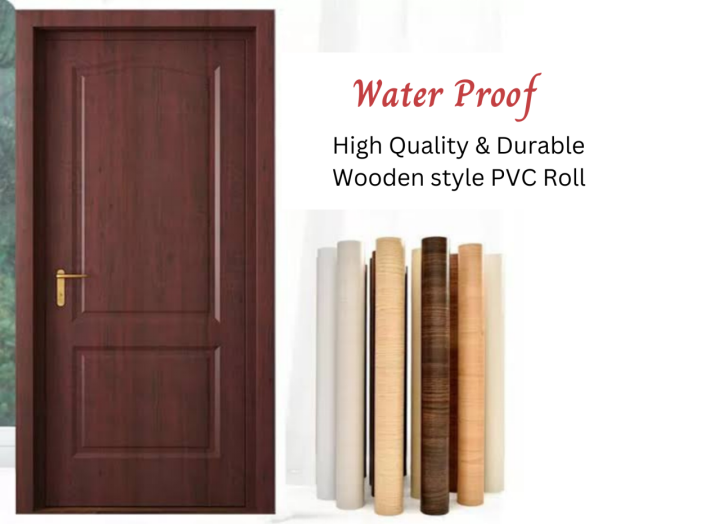 Self-adhesive vinyl is exactly what it says it is: self-adhesive (or sticky) PVC (vinyl).
Because it's basically skinny waterproof plastic (PVC) and sticky-backed, it can be made into or used for all manner of labeling, graphics, markings, etc. If you think about it, there's no difference between a substantial printed graphic on the side of a bus or a tiny label that goes onto something.
What is PVC flooring, and how does it relate to vinyl flooring?
PVC floors or polyvinyl floors are just alternative terms for vinyl floors. PVC stands for Polyvinyl Chloride and is the material for vinyl floors. As such, it is often abbreviated as polyvinyl flooring or vinyl flooring, which are the most common for this type of flooring.
Whether you're designing the interiors of a new house or remodeling an existing kitchen, using PVC and wood in a kitchen, let's understand what constitutes a modular kitchen.
The individual components of the kitchen, like drawers, shelves, cabinets, and so on. There is a lot of scope for creating sleek and stylish designs, using different types of materials like PVC and wood, creating designs that maximize storage space while taking up less kitchen space, etc.
When designing a modular kitchen, you have a few choices between materials, and the two most popular are PVC and wood. But what are the differences, and which is better? Let's find out.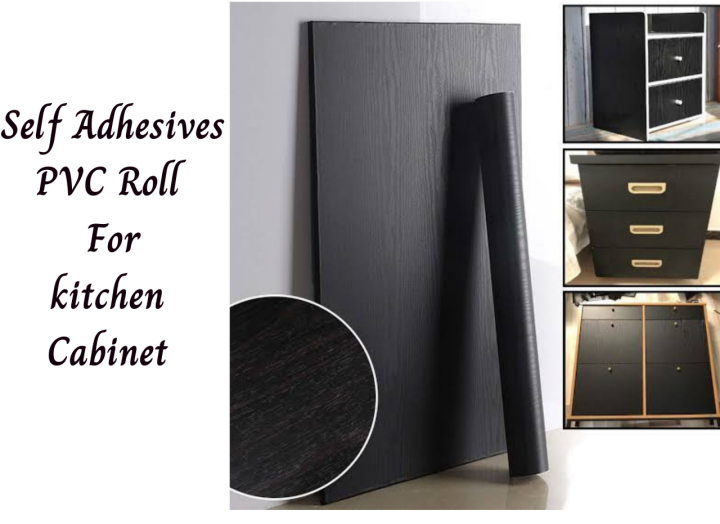 PVC vs. Wood for Modular Kitchens
PVC, or Poly-Vinyl Chloride, is a plastic composite. When you hear PVC, you might think of pipes, but PVC is used in many products today because it is affordable, durable, and readily available. PVC is used for kitchen cabinets, shelves, drawers, and other objects.
Two PVC boards are used – PVC hollow boards on the inside and PVC foam boards with a foam filling. While the external look for both is more or less the same, foam boards are sturdier and have a high thermal resistance.
Advantages of Using PVC for Modular Kitchens
PVC is more affordable than wood.
PVC is light and can be easily assembled or moved around.
Maintenance of PVC cabinets, drawers, and shelves costs less and is easy to clean.
Replacing damaged kitchen interiors is easier because the material is readily available, and the component can be manufactured faster.
PVC is more durable than most materials and can withstand certain degrees of heat or surface damage.
Using Wood for your Modular Kitchens
Wood is an excellent alternative to PVC; the two are the most used materials for kitchen interiors. Wood is often chosen for its look, texture, and durability. Wood gives the kitchen a modern yet refined look; it oozes elegance and brings nature into the home.
You can choose different types of wood, like high-density and medium-density fiberboard, plywood, Teak rubberwood, beech, pastel wood, etc.
Advantages of Using Wood for Modular Kitchens
Stylish and elegant
Wood also has natural designs like grains and patterns that bring a unique twist to the interiors.
Wood is flexible and can be easily modified to suit the designs you like.
You have more options and can choose natural wood like Teak, Mahogany, Pine, and so on
The other wood varieties are plywood and fibreboard.
Wood is solid and durable
It Resistant to physical damage
It is also easy to clean.
FAQs About PVC Roll Flooring
How to choose the correct thickness?
Choosing the Right Thickness for your Space, such as offices and bedrooms, PVC flooring has a thickness between 0.12 and 0.15 mm is optimum. For the frequently used rooms, such as the lounge or staircases, a larger thickness of around 0.15-0.25 mm is feasible.
For extremely high-use and dense areas such as kitchens or lobbies, the PVC flooring must be really thick to withstand pressure. A reasonable range would be between 0.25 and 0.30 mm.
Is PVC Sheet Good for Flooring?
PVC flooring is durable as it is easy to clean your tiles in water closets and maintain them in other areas of your home. It is resistant to water and moisture compared to different flooring types.
Is PVC Flooring Slippery?
Since these floors are made of smooth polyvinyl chloride, they can lead to dangerous slip accidents if proper precautions are not taken.
Is PVC Flooring Toxic?
To wrap it up, you have to know that PVC roll floors are not that toxic not unless you get heavy exposure. Also, most companies today choose to make PVC rolls that are not poisonous elements or free of phthalates. So, don't worry about buying them because they will be safe to use.
Is PVC better than wood?
PVC is more affordable and costs less than wood. PVC is light and can be easily assembled or moved around. Maintenance of PVC cabinets, drawers, shelves, etc., is easy and costs less, and PVC is also easy to clean. You don't have to worry about pests like termites with PVC fittings.
Is PVC Flooring Better Than Vinyl?
The short answer is no, and there is no difference between the two; PVC flooring and Vinyl flooring are the same. PVC stands for Poly Vinyl Chloride, and while that is the accurate definition of what vinyl flooring is made from, it is hardly a description that rolls off the tongue!