Hardwood Flooring, also called Solidwood Flooring.
Hardwood flooring has classic attractive looks and is incredibly durable. For decades wood flooring construction has been the first and best floor cover option for ages. Choosing wood flooring material, it's not an easy task. You will be confused with huge varieties of color size materials. So, we have to explain all about hardwood flooring. Before buying a wooden floor, you need to know what hardwood flooring is and how it's installed.
Furthermore, wood is a good and common choice for flooring, and it has various styles, colors, cuts, and species.
Here we present to you a basic guide to hardwood flooring materials. Scroll down without further ado.
Hardwood Floor
Basically, hardwood flooring has 100% wood material, and it's real and high-quality wood manufactured from timber. Hardwood floor actually comes from planks that are manufactured with a single piece of timber. Plus, It's specially designed for flooring that gives a luxurious and royal look to your place.
Moreover, Hardwood flooring comes in various wood species, colors, styles, and other features. You must know about hardwood flooring types and species that best suit the interior, such as oak, pine, maple, cherry, etc. At a time, you have to determine how the wood is cut to create planks.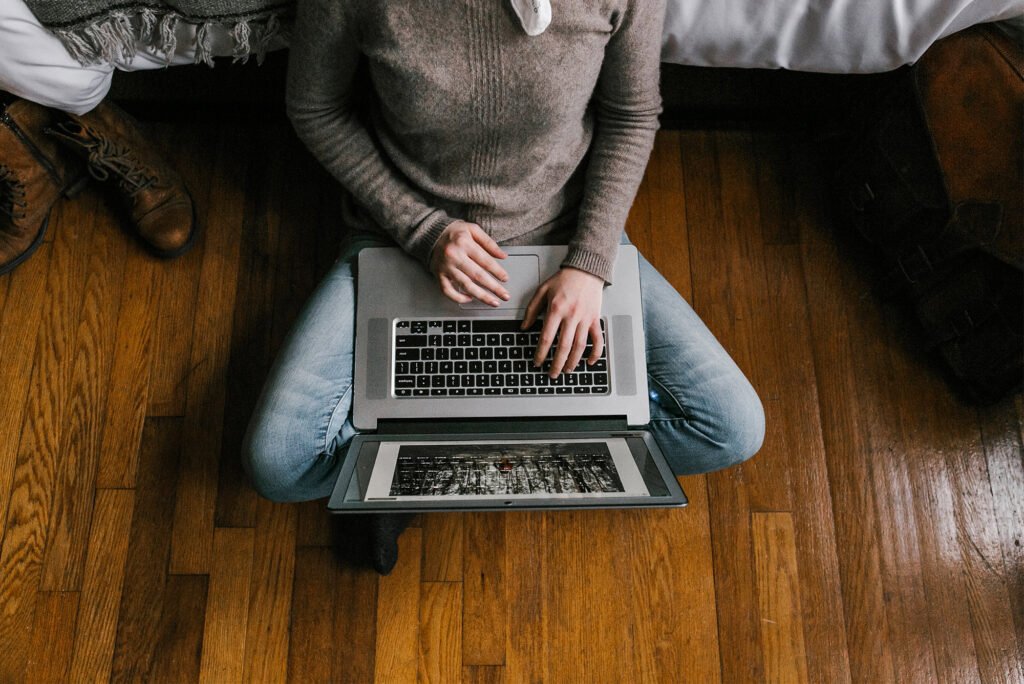 Types of Hardwood Flooring
Here are two types of hardwood flooring are
Solid Hardwood
Solid hardwood is mostly used for structural purposes. Solid wood is common and popular in the US market, but it's very expensive for those who want royal, high-end structures, then it's the best for them. It is highly durable and reliable and lasts for years. It has a thicker, stronger surface and can be sanded or refinished many times. Moreover, solid wood cannot be used for subfloor heating systems.
Solid wood is manufactured with single pieces of wood which have 18-20 mm thickness. It is usually installed by using the tongue and groove method. It's much harder than engineered wood and can be damaged or dented by daily wear and tear. It's more expensive due to its real wood construction.
Manufacturing Of Solid Hardwood Floor
Solid wood can be cut into different ways that are made with a single piece of timber. Timber can be cut according to your desired look, such as flat-sawn, quarter-sawn, and rift-sawn looks are commonly installed and can also cut the desired size. The most common dimension of solid hardwood is 0.75 inches thick with a tongue-and-groove for installation.
In addition, Solid wood can be site-finished frequently and comes in the form of planks. Solid wood is thicker and can be installed easily by nailing.
Engineered Hardwood
The other type of hardwood is engineered hardwood, consisting of multiple layers of wood pressed together to form a plank. Typically, engineered wood flooring is bonded with the cheapest wood for core construction. It uses a thin lamella layer that increases the stability, and this helps to make it a universal product that can be installed as a subfloor.
Moreover, Engineered wood can be installed as floating planks when it's not fastened to the subfloor. It is best suitable for the underfloor for softened feet and also helps in heating systems in winter. However, Engineered wood is frequently pre-finished and installed by different methods such as staple down and floating installation.
Manufacturing Of Engineered Wood
Engineered wood consists of three or more layers of wood glued together and created in planks around 14mm thick. The top layer is made of veneer and has 4 mm thickness. You can refinish or restore it if it is damaged. Engineered wood is mostly installed with click and lock installation methods, and it doesn't need adhesive. It is expensive but best suitable for Living rooms, dining rooms, bedrooms, and kitchens.
The main advantage is that it is cheaper than solid hardwood flooring and has varieties in styles and colors than laminate flooring. Plus, it is more stable than a piece of solid wood.
Laminate and vinyl flooring also have some confusion with engineered hardwood floors. A laminate floor has a clear and wooden type top image layer similar to real wood, while vinyl flooring has a plastic structure that looks like wood.
However, Engineered wood cannot be affected by temperature and humidity, and it is suitable for multipurpose.
Hardwood Installation Methods
Hardwood can be installed in a variety of many ways:
Tongue-and-groove:
Tongue and groove can be installed by gluing down, nailing, and floating ways. In his method, one side of the plank has a track, and the other has a tongue. The tongue and groove fit together and align smoothly. If all planks join perfectly together, they will never show joints and look like a planned surface.
Clicking and Locking System
Clicking system Is the easiest simple flooring installation. Click flooring system similar to tongue and groove system. For the clicking system, no glue required the entire method. This installation can be used for bamboo, engineered, and small solid wood planks. This can be done by yourself and is most beneficial for the Do-It-Yourself market.
Floor Connection System
This method sometimes has mill-specific manufacturing techniques. It can be done by simply connecting or disconnecting. A medium can join two planks. This medium is made of rubber, or plastic, and wood. The general principle of this installation system can be used for the same connected technique for different materials such as wood and metal.
Glue-Down
The glue-down method is common for some flooring. In this method, glue laid under the subfloors and hammered slightly makes it stable, balanced and durable for a long time. This method is mostly used for wood floors and especially for engineered wood flooring using the glue-down system.
Floating Installation
A floating installation is used for layers working as underlayment for a moisture barrier. Multiple planks individually glue together and installed with a tongue to groove system.
How Many Types of Hardwood Floor Finishing?
Here are some types of hardwood finishing includes:
Polyurethane
Using wax and oil
Natural shellacs
Brushed and oiled
Buffing
Sanded
Hardwood Species
Before deciding the floor type, choose your species according to your taste.
Oak__ has a warm look, and the red oak is most popular today. Other warm tones are golden brown, golden red, creamy pink, rusty brown, Golden red, and rusty brown. You also have options in patterns like fine-grain patterns, white oak, grey oak, cool hues.
Cherry__ it comes with warm brown hues and a smooth grain pattern. Cherry trees are softer than other hardwoods.
Maple__ is highly durable and reliable wood flooring and best suited for bedrooms and living rooms. It comes with light hues of colors such as tan, light cream, and beige.
Walnut__ is the most common and popular flooring in the market. Its deep, rich chocolate tones are attractive, and large lined patterns look royal and beautiful. This is best suitable for medium to light traffic areas such as dining, hallway, bedrooms, and guest rooms.
Where is the Best Suitable Hardwood Flooring?
Engineered wood is best suitable for high temperature, humidity, and high moisture areas like the kitchen. This is also suitable for concrete floors. This type of wood has many methods of installation such as stapling, nailing, click or glue.
On the other hand, if we talk about solid hardwood, it can be installed by staple and nailing methods and can be stable for a long time, but it can not be installed on a floating basis. Solid hardwood floors are mostly used for bedrooms, dining rooms, and hallways. They look more attractive, not best for wet areas like the kitchen and bathroom, but it lasts for years if you use waterproof mats near sinks and dishwashers.
What is the Thickness of Engineered and Solid Wood Flooring?
Basically, Engineered flooring comes with different thicknesses between 3/8 to ¾ inches, while solid hardwood is 1/2" to 3/4" thick.
Hardwood flooring Benefits:
Unique and stylish design and style varieties
It comes with natural and unique arts
Easy to install
Durable for many years.
15-20 years life span
Scratch-resistant
Water-resistant
The drawback of Hardwood Floors
It has only one bigger drawback. It may sometimes squeak when you walk. But if you installed it with cork or foam underlayment, it can help to solve these issues.
Know more about the Vinyl Flooring .