If you find eco-friendly and versatile flooring, then laminate flooring is best for you. Laminate floor looks better, performs better for home with high durability. It's more functional and has a soft feeling underfoot during a walk. Based on high popularity, we decide to explain What are laminate floors actually?
In the US, Laminate is also known as floating wood tile flooring. Its multi-layered synthetic construction makes it highly durable and reliable for high-traffic areas. Laminate comes with wooden versatility, and they also have a stone look that looks luxurious and attractive.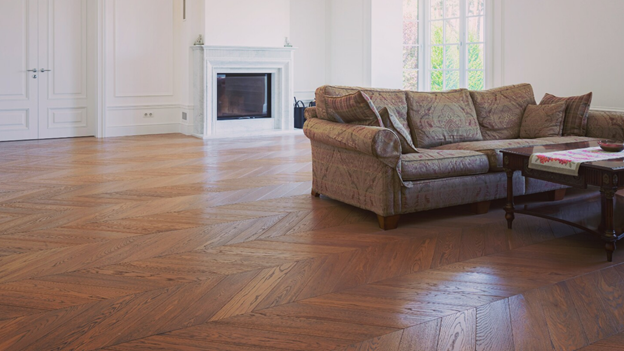 Laminate flooring becomes more trendy nowadays, mostly in Dubai and UAE. The main reason for its popularity is that it is easy to install and gives hardwood looks to the places that become traditional and luxurious.
People go with laminate flooring because it's cost-effective and everyone can afford it, and they don't require professional skills for installation. You can easily install laminate on your own by using some tools. Laminate is a hygienic, durable, and easy-to-maintain flooring that everyone wants in the best flooring.
More About Laminate Floors
Laminate floors are a hybrid floor with a wooden look, enhancing your home's beauty, and can be suitable for living areas, dining rooms, bedrooms, and other areas. Still, it does not have water-resistant properties and is not best for excessive moisture.
Basically, laminate flooring originated in 1977 by a Swedish company. And now everyone is familiar with its huge varieties of color, design, and types.
Types Of Laminate Flooring
Here we discuss two types of laminate floors are
Engineered Floor
Plastic Floor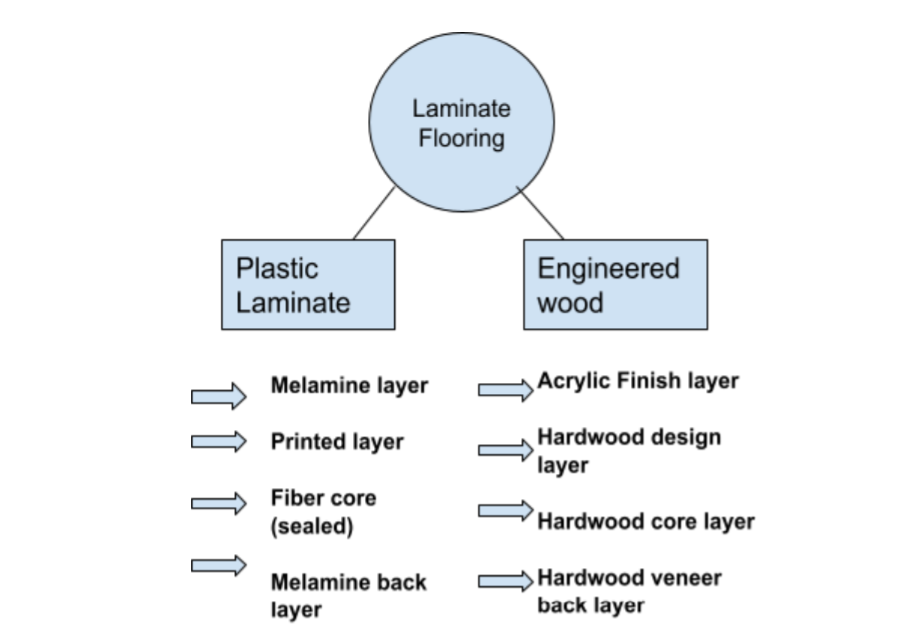 There are two types of laminate flooring. Both come in different sizes in width and thickness. If we talk about Engineered wood made of real wood and made from multiple layers glued together with each layer for better stability. The high-quality top layer is thin and coated with an acrylic finish.
Moreover, Engineered wood is used for realistic natural wood. But it's expensive if you pay for nature and it will last longer than plastic laminate.
While the plastic laminate is not real but gives a real look to the surface, it's totally artificial and made of multiple layers that look like clear hard plastic. It's not expensive but scratch resistant and can be rejuvenated upto three to four times.
Construction of Laminate Floor
Many people have a question how much laminate is durable, and what is laminate made of? Basically, it's highly durable and has 10-15 years of longevity. It is strongly constructed with multiple layers. The laminate floor has four layers that make it durable and reliable flooring types.
Each layer assists a different purpose and is fused using heat and intense pressure.
Moreover, It's quickly installed and comes in different sizes of planks and different varieties in thickness too. But the construction is the same for all. A Quick-Step laminate floor comes with four different layers. Here we discuss all layers in detail.
A Transparent Top Layer
Printed Design Layer
Core Layer
Balancing layer
Transparent Top Layer__ this is also called a protective layer that is clear and transparent and helps to keep the floor clean and smooth. The transparent layer is made of aluminum oxide and a hard plastic-type. It is made with several melamine layers pressed onto the HDF core board in a press, under high temperature and pressure.
Moreover, a clear Layer performs an excellent job against fading, stain, dirt, dust, and surface burn.
Printed / Design Layer__ after the top transparent layer, the second layer has huge varieties of color, texture, patterns, and other different designs and styles. You can choose according to your choice. It comes with a high-resolution photograph design that gives a luxurious, beautiful look to the surface. With this layer, the surface structure looks natural and realistic; wood, tile, or stone.
Core Layer__ the third layer is the core layer; it's highly durable and makes your surface long for last years. It protects the surface moisture and dirt. It comes in a high-density board and half-inch of wood-chip composite that stable the design layer. Plus, it also has good water-resistant properties.
Balancing Layer__ is the last and final layer, also known as the bottom/ back layer. They help to keep the surface straight. And it is responsible for preserving plank against moisture, and it also gives a smooth, warm feeling under the foot when you are walking. The back layer also helps to
Easy to Install
Many homeowners choose laminate floors due to their easy-to-install And DIY-friendly qualities. The laminate floor comes with planks shapes that can be installed one by one by clicking into one another. Some laminate floors need glue-down installation, but the clicking method is usually used for laminate flooring planks. The float wooden installation can be done easily with its inner layers made of foam or cork that help create balance and support planks to fix perfectly and reduce the chance of sound and moisture on the floor.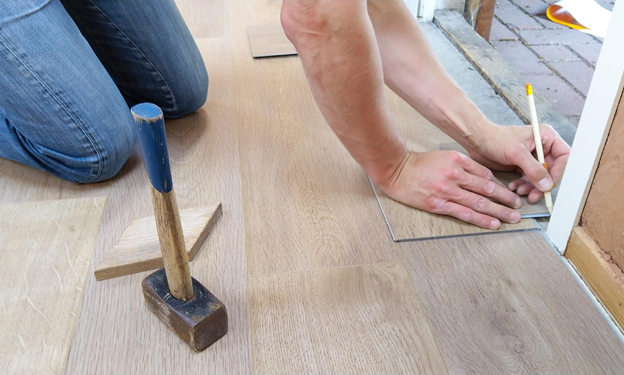 Before installation, you should remove the baseboard, skirting board and clean and plain the surface. If you did not clean and properly prepare the surface, you will. Get bad results, and it may be required to reinstall and lay the floating floor again.
Improper installation can give bad results, and all planks are separated one by one from each other. Underlayers help balance the floating floor and control Moisture from the surface and method for squaring and distancing from the wall.
How to Clean the Laminate Floor?
Laminate flooring required more cleaning and maintenance than vinyl flooring. To keep it dry and clean because it does not have good water-resistant properties.
Laminate does require steam. Mop because it is not good water-resistant. You simply use dry clothes and less wet clothes that can swap up instantly and dry out completely.
If you use an extra wet cloth for cleaning, It can swell due to water.
But if you use a high-quality branded floating floor, then it may be equipped with water-resistant coatings.
How to choose a laminate flooring style for your home?
A laminate floor has numerous design and style looks.
The wooden stone appears on the decor layer. The wooden floor also has other styles, oak, veneer with grey and white finishing. That design enhances the beauty of every place and gives a luxurious look to your home. It also matters in interior design. You can choose according to interior design. If you have a specific contrast theme that matches your interior, then contact us. We have a huge variety of colors and styles.

A few years ago, The traditional laminate was only available in a wood effect. But nowadays, laminate has different designs and effects with a wider choice of options, such as stone tiles, ceramic tiles, and a wide range of different species of wood and bamboo.
Advantages of Laminate Flooring
Here we enlisted some advantages of laminate flooring. Why you choose laminate flooring because
It's easy to clean and maintain
Easy to install
Inexpensive
Huge varieties in design and styles
Good for pets and other animals
beat suitable for homes areas
It has good scratch-resistant properties
It is strong and durable and does not fade in sunlight.
Underlyers manufacturing helps to give a warm feeling in winter.
It requires very low maintenance.
The fitting click system is easy to install.
Branded and good-quality laminate flooring is water-resistant.
Comes with different sizes of planks and has different thickness varieties.
It can be lifted and reinstalled many times
It can be extremely realistic
Ready to use immediately
Disadvantages of Laminate Flooring
Not good moisture control
Not suitable for wet areas, bathrooms, and kitchens
Not good for high traffic places
Can be swell due to wetness
FAQs About Laminate Floor 2021
Here you see some FAQs about laminate flooring that will be helpful when you have questions about flooring.
Which is made of a laminate floor?
This is also called wood floor due to its realistic wooden look. There are two reasons: one is when it comes in the form of pressed chipped plastic wood. And the second is clear and accurate design layer photography. That gives a realistic wooden look, and the wear layer makes it durable.
Where is the laminate best suitable?
Laminate flooring can lay anywhere where the surface is dry and has less moisture, especially for bedrooms, living rooms, dining areas, hallways, etc. Best this is not best suited where they are wet and moist.
You can install laminate in the kitchen, but it requires high maintenance, care and needs regular vacuuming or sweeping, and mopping. It does not require a steam mop, wet cloth, no sanding, oiling, lacquering.
What is the thickness of laminate flooring?
There are thousands of laminate floors with different designs and colors and styles with various thicknesses. The laminate floor thickness ranges from 6mm to 14mm.
How long does laminate flooring last?
Laminate floors are durable and reliable items that come with a reasonable price tag. It has 10-15 years of longevity. If you maintain it and use it for fewer traffic areas, it may have durability and strength between 15 and 20 years.
Is laminate flooring good for pets?
The top layer of the Laminate plank or floating floor is made of extremely strong aluminum oxide and multiple plastic sheets pressed, then a laminate top transparent layer comes. This layer stands up against scratches and stains and performs great for active pets. A laminate floor is the best flooring for dogs, cats, and other pets and has excellent scratch-resistant properties.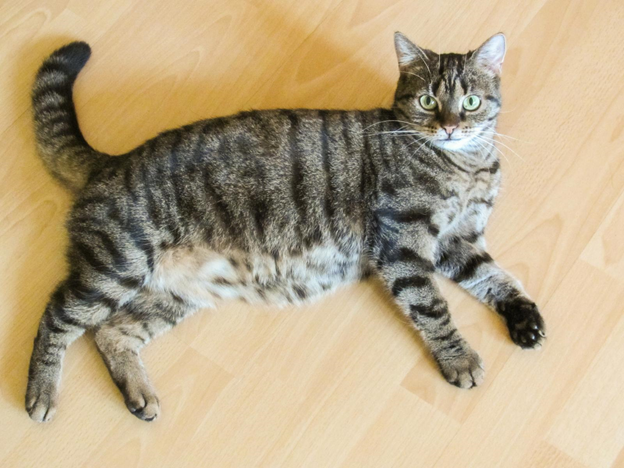 What is the most popular flooring, vinyl or laminate?
Its demand of usage, where you installed the floor, if you find the flooring perfect for high traffic areas and high durability, then the vinyl is best suitable for you. It is expensive but long-lasting and strong enough for any place. Also, vinyl flooring has water-resistant and stain-resistant properties and is exposed to excessive moisture. That is why this is also used for washrooms and kitchen and laundry.
But if you find it budget-friendly, easy to install, and for home and where there is less traffic, then laminate flooring is best for you. Laminate best suited for office, cabin, home, living areas, bedrooms, guest rooms hallway, and kid play areas. This also has good scratch and stain-resistant properties.
Moreover, laminate flooring can get wet, and that does not have water-resistant properties, but if you use expensive and branded laminate, it Neverwet and damages the floor.
For more information about Vinyl Flooring, please visit SPC Flooring .
Vinyl Flooring VS. Laminate Flooring, Which is better ?